Home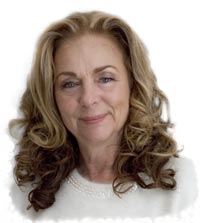 Hi, and a warm welcome to all you lovers of antique lace and linen hand work!!  My name is Maude, and my story is similar to many of yours, I'm sure.  I was smitten by the love of lace bug many years ago and my 'addiction' just kept on growing.  My fascination and appreciation of the antique lace and linen work done over the last centuries began when I was living in Europe.  Being the kind of person who always wants to know how things are made and what their story is, I began studying these techniques and their history.  I was fortunate to be able to visit the Brangwyn Museum of lace in Brugge numerous times and learn from the nuns there, as well to gain access to some wonderful collections I photographed. Over the last decades, my collection has spread to buying and selling.
Friends and customers have been after me for years to share my stories, photos and sale items on the web.  With some great support, I've taken the plunge, and here I am!!
I hope to develop this site as a forum to share about antique lace. A regular article will appear featuring specific types of antique lace and linen work with many photos.  Visit often, as these articles will regularly change.  There will also be articles on the world's lace museums, modern day lace makers and other topics of antique lace lover interest.
In the gallery you will find photos of antique lace and linen work from collections I've photographed as well as pieces I've sold.  I will be changing the pieces around and always adding new ones.  I know you will enjoy seeing these examples of the many varied lace techniques.
I'll be sharing lace stories through the ages and encourage you to share your favorite stories with all of us as well.
There are fine examples of European linens and lace for purchase.  These offerings will be added to constantly.  I have many pieces other than those shown here, so if you are looking for something in particular, be sure and let me know.
Welcome to all of you. Let the fun begin!
I'm looking forward to hearing from all of you.  If you've got pictures for the gallery, lace stories you'd like to share, items you're looking for that are not listed for sale or anything else I can be of service with, please email me at  and I'll reply as soon as possible.
Maude.
P.S. For more linens and lace to purchase, visit me on ebay under the user ID LaceandLinen